Francine D. Blau '66
Judge William B. Groat Alumni Award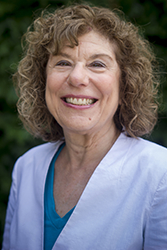 Francine D. Blau '66 is the Frances Perkins Professor of Industrial and Labor Relations and Professor of Economics at Cornell University, and a research associate of the National Bureau of Economic Research.
She received her doctorate in Economics from Harvard University and, before returning to the ILR School, was on the faculty at the University of Illinois, Urbana-Champaign.
Blau has written extensively on gender issues, wage inequality, immigration and international comparisons of labor market outcomes.
She has served as president of the Society of Labor Economists and the Labor and Employment Relations Association, and as vice president of the American Economic Association.
Blau received the IZA Prize for outstanding achievement in labor economics in 2010 and was the first woman to receive this award.
In 2001, she received the Carolyn Shaw Bell Award from the American Economic Association Committee on the Status of Women for furthering the status of women in the economics profession.
Joanne Restivo Jensen '84
Jerome Alpern Award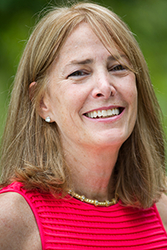 Joanne Restivo Jensen is a Managing Director and Private Banker at Deutsche Bank Wealth Management, where she provides financial strategies to some of the world's wealthiest private investors, executives, entrepreneurs, real estate investors and private equity and hedge fund managers. Joanne specializes in helping her clients navigate through a myriad of products including complex financing transactions, investment strategies, alternative investments and tax efficient capital markets.
In addition to her role as Private Banker, Joanne also actively manages the Wealth Management Analyst Program, overseeing the recruitment, placement, coordination and ongoing support of the Rising Junior and Rising Senior Summer Programs, Full Time Rotational Program and Analyst Alumni.
Prior to joining Deutsche Bank in 2009, Joanne was a Managing Director and Private Banker at Citi Private Bank. She began her 23-year career at Citi in the Consumer Banking Business, transitioning into Private Banking in 1989. In 1993, Joanne was selected to join the fixed income department of Citi's Investment Bank where she worked for two years on the Mortgage Backed Securities desk before rejoining the Private Bank in 1995.
Since 2004, Joanne has been featured as one of Worth® magazine's "Top 100 Financial Advisors." Barron's also named her as one of their national "Top 100 Women Financial Advisors."
Joanne received an M.B.A. in finance from the NYU Stern School of Business and a B.S. from Cornell University School of Industrial and Labor Relations, where she currently serves as Chairman of the Dean's Advisory Board. Joanne is actively involved in various philanthropic activities, including the Cancer Support Team of Lower Westchester, where she is a member of the Board.