Honore Johnson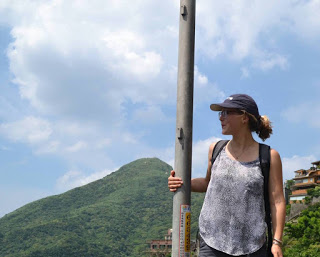 Hi, I'm Honore Johnson. I am currently a Senior at Cornell University's School of Industrial and Labor Relations. My passion is resolving labor conflicts around the world and working to develop systems to sustain peace.
I grew up in Rhode Island, but my passion for traveling has lead me to visit many parts of the world. Although all cultures are unique, I have found economic struggle to be a common experience across the globe. Understanding and creating systems to uphold labor rights in the global labor dynamic is a passion of mine.
My undergraduate experience has focused on human rights, conflict resolution, and outdoor education leadership. My education in Industrial and Labor Relations has focused on human rights, economic rights, and labor rights. I have also worked for the Scheinman Institute on Conflict Resolution as a research assistant looking at Teacher Evaluations in New York State and the conflicts within this field. Recently, I have begun to focus on Southeast Asia by traveling to Taiwan and taking classes in Chinese and Indian Labor Relations. I am looking forward to furthering this interest through my time in Vietnam.
Outdoor Education and Leadership has been an extracurricular passion for me. Through Cornell's Outdoor Education program, I have led students on outdoor adventures. This has been a platform for me to develop a deep understanding for group dynamics and various leadership styles.
I am looking forward to learning more about Vietnam's field of conflict resolution rom the trip to Vietnam, and hope to continue research in this area afterward.