Principal Investigators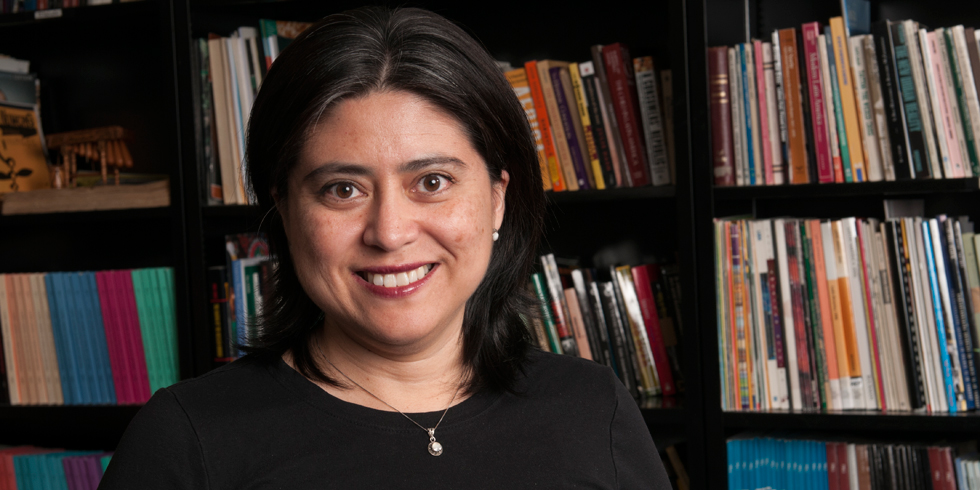 Xóchitl Bada
Xóchitl Bada earned her Ph.D. in Sociology from the University of Notre Dame in 2008 and is now an Associate Professor in the Latin American and Latino Studies Program at the University of Illinois at Chicago (UIC). Her research interests include immigrant access to political and social rights, Black-Latino relations, immigrant organizing strategies, and transnational labor advocacy mobilization in Mexico and the United States.
She is a co-convener of De Aquí y de Allá. Jóvenes Sin Fronteras, the First Strategic Dialogue between Latino DACAmented leaders and young deported leaders celebrated in Mexico City in 2015. Her recent research has appeared in the journals Population, Space, and Place, Revista de la Asociación Latinoamericana de Sociología Rural, Migraciones Internacionales, Latino Studies, and The Latinamericanist. Her book, Mexican Hometown Associations in Chicagoacán: From Local to Transnational Civic Engagement (Rutgers University Press, 2014) demonstrates how and why emergent forms of citizen participation practiced by Mexican Hometown Associations (HTAs) engage simultaneously with political elites in Mexico and the US, and the ways they operate at multiple scales, from the local, to the state, national, and international. She is co-editor of Context Matters: Latino Immigrant Civic Engagement in Nine U.S. Cities, (bilingual edition, 2010) published by the Woodrow Wilson International Center for Scholars.
She is currently analyzing the challenges Mexican citizens face for having access to birth certificates in Mexico´s rural areas and in consulates across the U.S. She is also engaged in two collaborative projects. With Jonathan Fox (American University), she is exploring continuities and changes in rural migration patterns in Mexico´s countryside between 2000 and 2010 to inform potential initiatives in favor of the right not to migrate. With Shannon Gleeson, she is researching the role of the Mexican Consulate in protecting the rights of Mexican workers in the United States.
Shannon Gleeson
Shannon Gleeson earned her Ph.D. in Sociology and Demography from the University of California, Berkeley in 2008. She joined the faculty of the Cornell University School of Industrial and Labor Relations in Fall 2014, after six years in the Latin American & Latino Studies Department at the University of California, Santa Cruz.
Her research focuses on the experiences of low-wage workers, the role of immigrant documentation status, and legal mobilization. She has also conducted research on immigrant civic engagement and the bureaucratic processes of labor standards enforcement. Her publications have appeared in the American Journal of Sociology, Latino Studies, Law & Social Inquiry, Law & Society Review, International Migration, and Social Science & Medicine. Her book, "Conflicting Commitments: The Politics of Enforcing Immigrant Worker Rights in San Jose and Houston," was published in 2012 by Cornell University Press.
She is currently working on a book that examines the promises and failures of U.S. labor and employment law, the challenges low-wage workers face when they come forward to file a claim, and their experiences in fighting for justice. Additionally, she is engaged in two collaborative projects that examine the implementation of immigrant worker rights. With Xóchitl Bada, (University of Illinois, Chicago), she is researching the role of the Mexican Consulate in protecting the rights of immigrant workers, and the perspective of enforcement agencies and nonprofit advocates across the United States. With support from the National Science Foundation, she and Els de Graauw (Baruch College, the City University of New York) are conducting an institutional analysis of the implementation of the 2012 Deferred Action for Childhood Arrivals (DACA) program in three metropolitan regions: the San Francisco Bay Area, the Greater Houston Area, and the New York City Metro Area.
Current Research Assistants
Zakiya Williams Wells
Zakiya Williams Wells is a senior in the ILR school from Long Island, New York. She is pursuing a Bachelor's Degree in Industrial and Labor Relations. Zakiya spends much of her time organizing undergraduate students on Cornell's Ithaca campus around issues like student debt, racism, worker rights, immigrant rights, and environmental protections. She was a High Road Fellow in 2014, helping set up a worker center for the Western New York Council on Occupational Safety and Health. She has also been a scholar of the Telluride House since her freshman year. She is a board member of the non-profit organization, Telluride Association. Zakiya is interested in exploring the intersection of labor and employment law, immigration law, and anthropological and political theory.
Albaro Tutasig
Albaro Tutasig is a senior in the School of Industrial and Labor Relations at Cornell Univerity. While his major relates to matters of work relations, his academic focus is centered on migration studies, particularly in regards to Latin American migration. Albaro has worked with the Worker Institute for the past 3 years, and is an active member of the Latinx community at Cornell, serving as Co-Head Delegate for the Latinx Ivy League Conference delegation. Post-graduation, Albaro plans to enroll in a Master's of Public Policy program that will cater to his goals in public service, actively advocating for the rights of immigrant populations in the United States.
Amy Saz
Amy Saz earned a Bachelor of Science in Industrial and Labor Relations and is currently pursying a Master of Public Administration, both at Cornell University. She is focusing on Social Policy dealing with the immigrant farmworker population in New York State through her involvement with the Cornell Farmworker Program. Some other activities include being an active member of Cornell's Translators and Interpreters, a board member of Friends of Farmworkers, and a Student Ambassador for the Cornell Institute for Public Affairs.

Hannah Cho
Hannah Cho is a sophomore in the ILR School at Cornell University. Her academic interests include human resources and labor relations, particularly labor rights in the small business sector. She is currently an Academic Research Fellow as well as a Worker Institute Fellow through the ILR School and recently traveled to Nicaragua as an HR consultant for small businesses as a service- learning project with seven other ILR students. Hannah is involved with Smart Women Securities and the Rose Scholars Program. Post-graduation, Hannah hopes to pursue a Master's in Business Administration to continue to explore business management and HR.
Clady Corona
Clady Corona is a sophomore in the ILR School at Cornell University. ILR places an emphasis on the study of workers rights in the overall labor movement as well as within their organizations. However, Clady is interested in the legal mobilization of migrant workers, and human resources as it relates to diveristy. She is interested in attending law school, but hopes to gain some international business consulting experience beforehand. On campus. Clady is involved as VP Finance of the First Generation Student Union and a voting member of the Financial Aid Review Committee of the Student Assembly. She also enjoys volunteering through College Mentors for Kids.
Additional Collaborators
Past Research Assistants
Ruben Espinoza (University of California, Santa Cruz)
Mirna Garza (University of Illinois, Chicago)
Nick Ghezavat (University of Illinois, Chicago)
Vanessa Guridy (University of Illinois, Chicago)
Claudia Lopez (University of California, Santa Cruz)
Debbie Patiño (University of Illinois, Chicago)
Ashwini Reddy (University of Illinois, Chicago)
Ana Reyes Albarracin (University of Illinois, Chicago)
Heidy Sarabia (University of Pennsylvania)
Guillermo Yrizar-Barbosa (Baruch College, City University of New York)