Main Entrances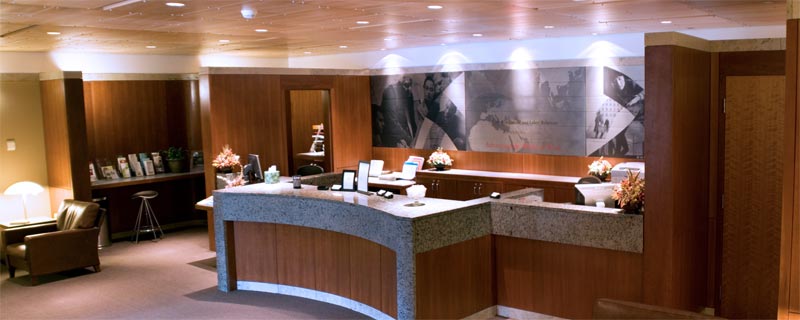 Enter the conference center through a prominent public entrance accessible from Garden Avenue. This main reception area serves as the hub of activity for the center. Information, registration check-in, fax and copy machines, lounge area, computer stations, ILR Web Store, and trained staff ready to assist visitors can be found here.
The west side of the center boasts a enclosed glass arcade that runs the length of the building, providing a welcoming walkway for visitors. Enter into a spacious and accommodating ground-floor lobby with views through the arcade of the beautifully designed and private courtyard.
Conference Rooms
The ILR Conference Center is comprised of 9 state-of-the-art meeting rooms accommodating groups from 2 to 110 and a 36-seat amphitheater. Each conference room can be customized for your individual needs. The entire center is fully ADA accessible.
Each meeting room is equipped with comfortable ergonomic chairs, extra wide conference tables, and solid walls. Each room has its own dedicated audio visual equipment and many customized requests can be accommodated. Standard in each room is:
Laptop, LCD projector and laser pointer/clicker
Projection screen white board
Ethernet/Phone connectivity
WiFi
Conference calling
Listening emitters
Video teleconferencing (Rooms 326 and 525)
Tack-able surfaces
Easels
Flip chart with pad and marker set
Refreshment Areas
The meeting rooms are conveniently located near refreshment break stations. All break stations are freshly stocked for breaks, luncheons, etc., chosen by you from the ILR Conference Center's catering department.
---
Rooms 225 and 229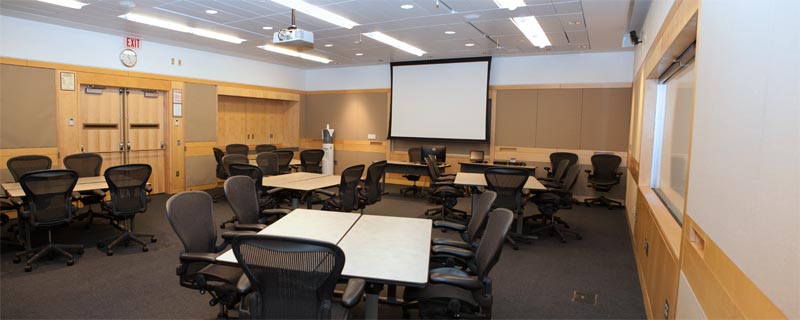 ---
Rooms 325 and 326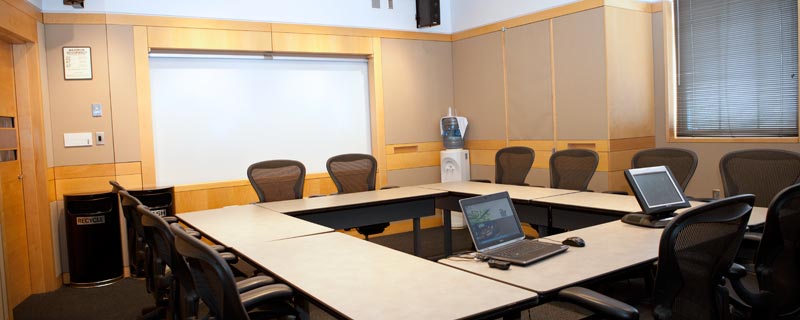 ---
Room 329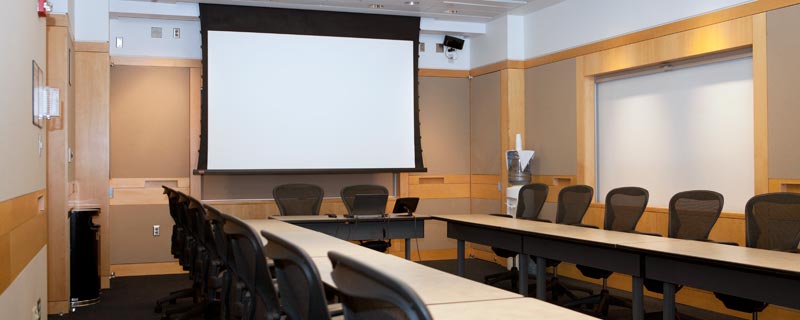 ---
Room 423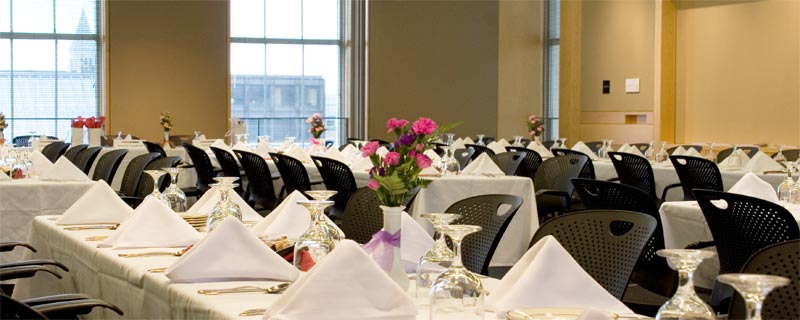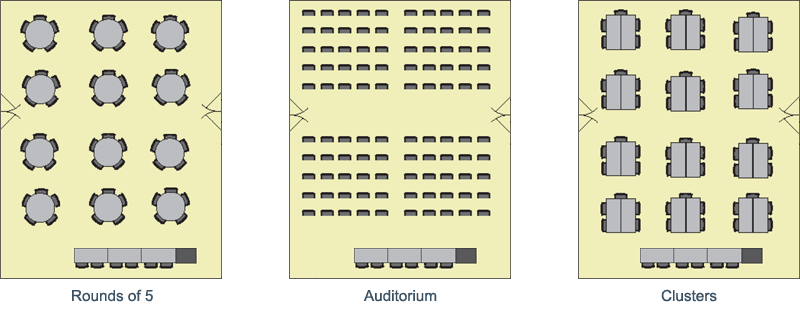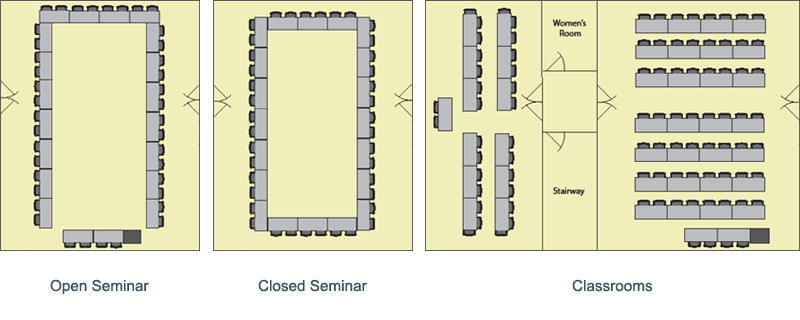 ---
Room 525