Joe Alvarez
Co-Founder, Alvarez Porter Group
Facilitator, National Labor Leadership Initiative Retreat 1
Joe is a veteran labor leader, organization development expert, and visionary labor educator. After a 30-year history in social justice activism and labor organizing, he co-founded the Alvarez Porter Group in 2007 to help leaders and organizations work effectively toward creating a just, equitable, and sustainable world. As an organization development practitioner, Joe specializes in developing leadership in others and in helping unions and social change organizations to be visionary, adaptive, and effective.
Joe has extensive experience working with large local and national membership organizations that face the challenge of successfully combining democratic governance with programmatic effectiveness. His work with unions has involved him in a number of industries, including retail, food processing, arts and entertainment, transportation, public sector, education, construction, and health care. He has also worked with national, state, and local union federations, as well as with unions in Indonesia, Canada, and the United Kingdom. His work among non-profits has been with organizations involved in community organizing, civil rights, housing, human rights, and environmental sustainability.
Joe was the Northeast Regional Director of the AFL-CIO before pursuing a graduate degree in leadership and organizational development. He designed and co-led the AFL-CIO's "New Alliance" program, a major state-by-state campaign to revitalize and reorganize state and local AFL-CIO bodies. In 2000, he helped found the New York AFL-CIO/Cornell University Union Leadership Institute, where he still teaches. He has led courses in union leadership and management at U-Mass Amherst, City University of New York, and at The Worker Institute at Cornell. Joe is a member of the NTL Institute for Applied Behavioral Sciences.
Heather Berthoud
Principle, Berthoud Consulting
Facilitator, National Labor Leadership Initiative Retreat 1
With 25 years in organization effectiveness, Heather Berthoud is a thoughtful and trusted partner to organizational and community leaders. She combines a passion for social justice with a focused practical results-orientation that builds the ability of leaders and organizations to accomplish their goals, learn, and enjoy. Clients and colleagues describe her as insightful, fun, straightforward, challenging, and supportive. She identifies the essence of issues along with models and perspectives that clients can apply themselves. She brings lightness and depth to often challenging situations.
Her clients include Advocates for Youth, American Federation of State County and Municipal Employees (AFSCME), Center for Community Change, the Interfaith Alliance, NARAL Prochoice America, the National Labor College, and the Sierra Club. In addition to her consulting practice, she is faculty for the American University Masters in Organization Development and a Professional Associate at the Gestalt International Study Center.
She has authored several publications on diversity, planning, training and consulting. Her most recent publication, coauthored with Jen Ray of NARAL, is "Diversity initiative in a social change organization: A case study" in the December 2010 issue of the Tamara Journal for Critical Organization Inquiry. She is a member of NTL Institute for Applied Behavioral Sciences, the Organization Development Network, and the Gestalt International Study Center. Heather has played a key role in the development of the Worker Institute's National Labor Leadership Initiative.
Al Davidoff
Director of Governance, Organizational and Leadership Development, AFL-CIO
Davidoff began his over thirty years in the labor movement as a Cornell ILR School student leader in the J.P. Stevens and anti-apartheid struggles. As a full-time Cornell custodian, Davidoff became active in the UAW organizing drive that led to the creation of Local 2300 UAW. Davidoff was elected the President of the new local and led negotiations, assisted in organizing many other workplaces, and in the creation of the Midstate Central Labor Council. He was elected President of the UAW's National Academic Council, representing all members working in colleges and universities, and taught in the UAW's leadership development programs for many years. In the mid-90's, Davidoff served as the National AFL-CIO's Director for NYS, leading the process to reorganize and revitalize over 30 New York labor councils. He helped found the Cornell Union Leadership Institute which has served over 200 area labor leaders. He then became 1199's Organizing Director for Upstate NY, and an elected Vice President, organizing and representing thousands of health care workers.
In 2009 Davidoff left his long-time Upstate New York home to coordinate leadership development work at AFT. Davidoff then served as Chief of Staff at AFT for two years before being asked to head up the AFL-CIO's leadership and organizational development initiative. Al and his wife Meggin have four children; Iris, Lucy Rose, Adelaine, and Sam and live in the Washington DC area.
Jeff Grabelsky
Associate Director, Worker Institute at Cornell, ILR School
Jeff Grabelsky is the Associate Director of the Worker Institute at Cornell and co-coordinates the institute's Strategic Leadership Initiative. He develops and delivers education and training programs and provides research and technical assistance in all aspects of union affairs. Jeff has taught in the Cornell / NYS AFL-CIO Union Leadership Institute since its founding in 2000. The programs he has worked on have reached over 300,000 unionists nationwide.
Jeff began his career in the labor movement working and organizing in the steel industry in 1973, has been a member of the International Brotherhood of Electrical Workers (IBEW) for over thirty years, and is the former national organizing director of the Building and Construction Trades Department (AFL-CIO). After September 11, 2001, Jeff represented the Building and Construction Trades Council of Greater New York on the World Trade Center Emergency Project Labor-Management Partnership. Jeff worked with building trades leaders in Washington, D.C. and New Orleans to plan and launch the Gulf Coast Workforce Development Project, a pre-apprenticeship program offering career opportunities in the building trades for Gulf Coast residents impacted by Hurricane Katrina. Jeff co-coordinates the Construction Career Initiative, a joint project involving Cornell University, the Partnership for Working Families, and the Building and Construction Trades Department. Jeff serves on the Board of Directors of The Edward J. Malloy Initiative for Construction Skills (formerly Construction Skills 2000), a highly effective pre-apprenticeship program based in New York City, and on the Board of Directors of the Emerald Cities Collaborative, based in Washington DC.
Jeff has written widely on current labor issues, including "Building and Construction Trades Unions: Are They Built to Win?" (Social Policy, Winter 2005); "Standing at a Crossroads: The Building Trades in the Twenty-First Century" (Labor History, Fall 2005, co-authored with Mark Erlich); "Construction or De-Construction? The Road to Revival in the Building Trades" (New Labor Forum, Winter 2007); "A New Alliance for New York State: A Progress Report on the Labor Movement's Restructuring" (Working USA, Spring 2007); "Building a Future Together: Worker Centers and Construction Unions" (Labor Studies Journal, March 2008, co-authored with Janice Fine and Victor Narro); "Building Labor's Power in California," (Working USA, Spring 2009); "Emerald Cities in the Age of Obama: A New Social Compact Between Labor and Community" (Perspectives at Work, Winter 2010, co-authored with Phil Thompson); "Psychosocial Capacity Building in New York: Building Resiliency With Construction Workers Assigned to Ground Zero After 9/11" (Social Work With Groups, Winter 2010, co-authored with Josh Miller and K.C. Wagner); and "'We're Getting Our Country Back': Reflections of Politics, Race, Labor and Community In the Age of Obama -- A Conversation with Mark Ayers, President, Building and Construction Trades Department (AFL-CIO)" (Working USA, Winter 2010). He co-authored several reports including: "Community Workforce Provisions in Project Labor Agreements: A Tool for Building Middle Class Careers" for American Rights at Work and "Young Worker Groups Research Project" for the AFL-CIO. He is co-editor of Up Against the Open Shop - New Initiatives in the Building Trades, co-producer of the Construction Industry Audio Project, and co-editor of The Campaign Guide: Organizing the Construction Industry.
Jeff also co-authored the trainer's manuals for the UBCJA and IBEW national steward training programs, COMET (Construction Organizing Membership Education Training), COMET II (Worksite Organizing with COMET Activists), MEMO (Membership Education and Mobilization for Organizing),the AFL-CIO Voice at Work Membership Mobilization Programs, and the Arts and Entertainment Industry SET Program.
Jeff received his B.A. in Political Science from the University of Michigan, his M.A. in U.S. Labor History from Syracuse University, his M.S. in Industrial and Labor Relations from Cornell University, and his Journeyman Electrician Classification from the IBEW.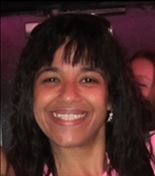 Sherrie Morales
Program Coordinator, Worker Institute at Cornell, ILR School
Sherrie Morales has worked for Cornell's ILR School in NYC for 17 years, supporting numerous labor education programs. Currently, she coordinates both the AFL-CIO Union Leadership Institute and the National Labor Leadership Initiative.