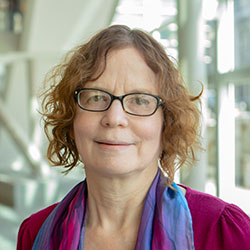 Kate Bronfenbrenner
Kate Bronfenbrenner is the Director of Labor Education Research and a Senior Lecturer at Cornell University's School of Industrial and Labor Relations (ILR). She is also an Associate of ILR's Worker Institute. She received her Ph.D. in Industrial and Labor Relations from Cornell University in 1993. Bronfenbrenner's primary research and teaching interests focus on the impact of unions on economic and social inequality; union and employer organizing and bargaining strategies in a globalized economy; and the limits and potential for labor law reform.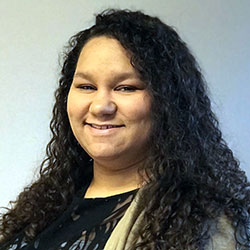 Kathryn Hamilton
Kathryn Hamilton is the Administrative Coordinator for the Strategic Corporate Research Summer School. In addition to working at Cornell, she teaches as an Adjunct Instructor at Tompkins Cortland Community College.
Cecilia Behgam
Cecilia Behgam is a Research Analyst in the Economic Power and Growth Hub at the AFL-CIO. Cecilia works with affiliate unions of the AFL-CIO by conducting research to support worker organizing campaigns and training union members and staffers to conduct research themselves. Before joining the AFL-CIO, Cecilia worked as a bilingual organizer (Spanish/English) with tenant unions in Washington, D.C. and farm workers and their allies in the South. She holds a B.A. in Environmental Studies from Brown University. She is originally from Texas.

Aaron Brenner
Aaron Brenner is a senior capital markets analyst at the United Food and Commercial Workers International Union. He does research and organizing for the UFCW's capital stewardship department. His work includes comprehensive organizing campaigns, shareholder activism, retirement security, and financial advising to locals. Prior to UFCW, he was a union researcher, freelance financial analyst, professor, and journalist. He is on the board of Homeland Stores, an employee-owned, 80-store unionized grocery chain in Oklahoma and Texas. He holds a PhD in labor history from Columbia University.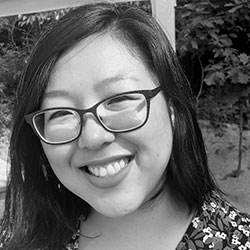 May Kyi
May Kyi is currently a research coordinator at SEIU 32BJ. She leads a team of researchers and other campaigners to develop and execute research-based strategies for low-wage worker organizing and contract campaigns. Prior to her work in labor, she worked as a private investigator. May holds a J.D. from the University of California – Hastings College of the Law and a B.A. from Wesleyan University.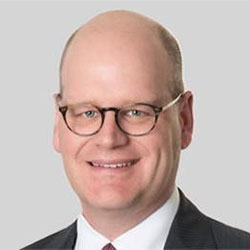 Keith Mestrich
Keith R. Mestrich is President and Chief Executive Officer of Amalgamated Bank. He has over three decades of experience in finance, many of those assisting the bank's core constituencies in labor, nonprofits, political organizations and issue-advocacy campaigns. Keith joined Amalgamated in 2012 and directed the bank's Washington, D.C. operation where he rebuilt Amalgamated's presence in the nation's capital. Since his appointment as CEO in 2014, Keith has led Amalgamated's financial recovery and the bank has grown to nearly $5 billion of assets. Under his leadership, the bank returned to profitability, improved its credit quality, installed a new management team and significantly grew its core deposit base. He has spearheaded initiatives to underscore Amalgamated's mission, including support of a $15 minimum wage (and raising the bank's minimum wage to $15), acceptance of IDNYC as a primary form of ID, and certification as a B Corp. In 2017, Keith guided Amalgamated's acquisition of San Francisco-based New Resource Bank, creating the nation's largest socially responsible bank. Shortly thereafter, he led the strategy behind taking the company public, posting a nearly five percent gain following its public debut on the Nasdaq.
Karen Li
Karen Li is a senior at Cornell University majoring in Industrial and Labor Relations, and minoring in Business, Communication, and Human Development. She was an Undergraduate Research Fellow for the Office of Labor Education Research under Dr. Bronfenbrenner for two years, and is now a student assistant for the Strategic Corporate Research Summer School.
Joseph Nelson
Joseph Nelson is a senior biology student at Cornell's College of Agriculture and Life Sciences. This is his second year as a student assistant for the Strategic Corporate Research Summer School.