Scheinman Institute Research Fellows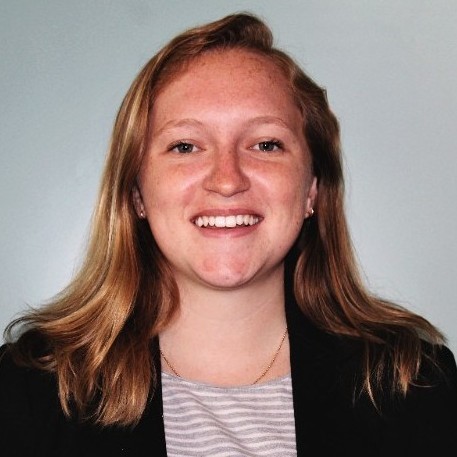 Kate Ryan | Junior, BSILR | ILR Undergraduate Summer Research Fellow
Kate Ryan, ILR Undergraduate Research Fellow, is currently conducting research on individual's perceptions of workplace sexual harassment. Ms. Ryan is analyzing factors which influence the manner in which individuals perceive harassment and subsequent policies that organizations can deploy to address this harmful phenomenon. She is working under the guidance of Phoebe Strom, doctoral student, and Professor Ariel Avgar, Associate Professor and Associate Director of the Scheinman Institute. Ms. Ryan is the Alumni Affairs Co-Chair at the ILR Student Government Association and will be a teaching assistant at the Auburn Correctional Facility through the Cornell Prison Education Program. Ms. Ryan states, "I am thrilled to have the opportunity to explore an issue that is so relevant to many women in the workplace."
Vanessa Roga | Junior, BSILR | ILR Undergraduate Summer Research Fellow
Vanessa Roga is an ILR Summer Undergraduate Research Fellow and is currently researching the presence of implicit gender bias in the perception of conflict. Ms. Roga is designing a study which aims to test the existence of biases in professionals through the use of experimental vignettes. She is working under the guidance of Phoebe Strom, doctoral student, and Professor Ariel Avgar. Along with her role as a researcher, Ms. Roga is also the Vice-President of the ILR Women's Caucus and is on the Alumni Affairs Committee of the ILR Student Government Association.
Scheinman Institute Supports Student Internships in Conflict Resolution
Xenia Dvoriantchikova | 2nd Year MILR | Intern at PERB
Xenia Dvoriantchikova was an intern at the Public Employment Relations Board (PERB) and is a MILR student in her second year. She writes, "As an intern at PERB, I have had the opportunity to learn from experienced labor relations practitioners by sitting in on Administrative Law Judge conferences on-site and shadowing mediations and contract negotiations in the field. I was exposed to current issues in labor including Janus-related cases and state actions in anticipation of, as well as in response to, court decisions. I was also able to sharpen my legal writing skills, by writing case responses and analyses with guidance and feedback from John Wirenius, Chair of the Board, and through proof-reading PERB materials for publishing. My internship provided me access to the various functions of PERB including offices of Conciliation, Counsel, and Public Employment Practices and Representation, and is a mixture of hands-on activities, shadowing, and writing."
Addressing the role of the Scheinman Institute and her internship, Ms. Dvoriantchikova noted, "The Scheinman Institute has been tremendously helpful by making this connection and internship with PERB possible. I've also been able to prepare through the Scheinman Conflict Resolution Club, where I've taken workshops, conducted research on employment litigation, and participated in mock mediations and arbitrations. Moreover, I have had the chance to take courses on the subject of negotiations with Scheinman Institute faculty such as Professor Ariel Avgar. This internship is a valuable experience as it is essentially serving as a link between the academic aspects provided through Cornell and the real-life applications for public sector employees of New York State."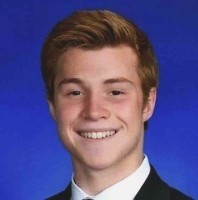 Brycen Holland | Senior | Intern at the New Jersey PERC
Brycen Holland is a rising senior at the ILR School and a summer intern at the New Jersey Public Employment Relations Commission (PERC). He is also a Cornell Commitment Office Assistant and a Meinig Family Cornell National Scholars Executive Board Member and Peer Mentor.
He writes, "Through the internship, I had utilized skills I have learned in ILR classes such as labor and employment law, conflict resolution, and labor relations to conduct legal research relating to ongoing commission case-work. I have also used these skills to assist with collective negotiations. For example, the collective negotiation presentations that Professor Avgar facilitated have been especially helpful in understanding the task of neutrals to ascertain the underlying interests of parties during negotiations without the interests being explicitly stated. Due to the apolitical and neutral nature of PERC, this internship has afforded me the opportunity to take an unbiased view of the employer, employee, and the union."
David Tse | Sophomore | Intern in ADR at the Eastern District of NY
David Tse was an intern in the Alternative Dispute Resolution Division at the US District Court in the Eastern District of New York. His duties included reviewing and categorizing case files, analyzing data drawn from dockets, and conducting various research projects focused on patterns types of filed cases.
Mr. Tse is also an active member of the SCRC. As a member, Mr. Tse provides support for the event planning committee through contributing input on the various panels and workshops and seeking new connections for the club.
Mr. Tse writes, "At my internship, I have had the privilege of regularly observing experienced mediators who employ a unique approach to reaching settlements. I have gained an invaluable experience from my time at the SCRC. I hope to give back by building raising student awareness about the club and the many opportunities it provides."