Cornell developed the nation's first certified diversity professional program to provide serious diversity professionals with critical strategic information in an important and growing area. Professionals received the distinguished credential (CCDP/AP), attesting that they took the rigorous courses in the Diversity Management Certificate program and then passed an exam.
Due to the popularity of this program, and to the achievements of its graduates, Cornell has decided to take this program to the next level with the CCDP/AP. We are very pleased that Cornell's CCDPs have increased the awareness of the need for strong diversity management handled by professionals in the field.
Hear from the nation's first CCDPs: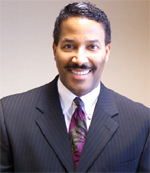 "I had a fantastic experience at Cornell. The information was timely, on target, and very informative. I completed the courses for the Cornell Certified Diversity Professional and use the course content in my daily work. The material I learned has helped me to develop strategic business plans for my organization and focus on the business case for each division. I highly recommend the CCDP designation from Cornell University."
John Taylor, CCDP
Director, Corporate and Supplier Diversity
Archer Daniels Midland Company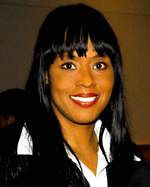 "Linking the business case for diversity is obvious; most corporations realize that diversity is essential for business growth and innovation. Yet at the same time, an understanding is needed that creating an inclusive environment has its challenges. The Cornell Certified Diversity Professional (CCDP) program provides you with real, tactical, sound tools along with a road-map to implement, improve, reshape, and re-energize your organization to make a real impact on the business. It is a privilege to join the select few in earning the distinction of CCDP."
Rebecca Robinson, CCDP
Diversity Professional
RBC Dain Rauscher
"I walked into the Cornell diversity management program thinking I already knew a lot about diversity. I came out with so much more. The program enlightened me regarding the definition of diversity in that it is not only about differences but also similarities. It also provided me with the necessary tools to educate others."

"It is my dream to make a difference in the world by introducing the true concept of diversity to others so that they may successfully move into the process of inclusion. At Farmingdale State, we want to prepare our students for the diverse workforce they will soon enter by fostering a diverse educational environment. Earning my CCDP allows me to be able to make a difference in the way organizations and individuals view, respect, and work with one another."
Dionne Walker-Belgrave, CCDP
Director of Affirmative Action and Diversity
Farmingdale State University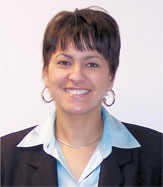 "Lear Corporation recognizes that focusing on diversity and looking for ways to achieve an inclusive environment makes good business sense. Cornell's certification program has given me a broader outlook on diversity and reinforced the importance of respect and reciprocity in business. Understanding the foundational aspects of diversity has allowed me to approach this endeavor from a sound business perspective. It gave me exposure to the key areas where a focus on diversity has the greatest impact on the business metrics."

"The CCDP program has enhanced my ability to not only develop aspects of our initiative, but to effectively communicate to our team the diversity link to our business strategy. Having the diversity management certification affords a level of credibility that only a few diversity professionals possess."
Marina Williams, CCDP
Director, Office of Diversity
Lear Corporation
"The Cornell Diversity Certification Program vastly improved the skills, competencies, and knowledge of our diversity council members. This on-site program really showed us how to effectively integrate diversity with the way we do business."

"The curriculum was challenging, leading-edge, and relevant. THANK YOU!"
Mohammed S. Ghouri
Network Operations
Diversity Business Council
Verizon