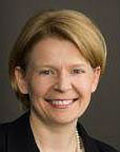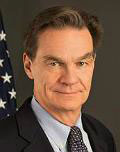 Join NLRB Board Members Mark Pearce (Chairman), Kent Hirozawa, Lauren McFerran, Philip Miscimarra, and General Counsel Richard Griffin as we examine the NLRA in its 80th year. In 1935, when the Act was passed, no one could have anticipated the changes to the workplace that dominate our lives today: the internet, social media, globalization, the use of independent contractors, and the service economy. Are the Act and the Board up to the challenge of these new workplace realities and the changing economy? Topics will include the General Counsel's agenda, the Board's most recent decisions, and the new election procedures.
When: Friday, May 8, 2015
8:00 am – 4:00 pm
Where: Center for Tomorrow
SUNY Buffalo
Buffalo, NY
Fee: General – $250.00
Government/Nonprofit – $150
CLE Credit: Up to 6.0 NYS CLEs are available
5.0 – Professional Practice (Transitional and Non-Transitional)
1.0 – Ethics
For information on our CLE scholarship policy, call Stephanie Sutow at 212-340-2866, or e-mail esta_bigler_ilr-lel@cornell.edu.
Seating is limited; advance registration is required.
Download the full flyer for complete program details, agenda, and directions.
Supplemental Materials
Cases
GC Memos
Papers
Co-sponsored by:


NLRB Region 3

Labor and Employment Law Section