Because Software Update attempts to customize updates for your specific machine and doesn't always fully get it right, it is strongly recommended that you follow these steps for Mac OS X Updates instead of installing them through Software Update.
1. When Apple releases an update, Software Update will alert you. If ever you see "Mac OS X Update" listed, uncheck it and click the "Install x Items" button at the bottom of the window. Do, however, make a note of the version number in the column next to it. In the following diagram, you can see that the version number is 10.7.3.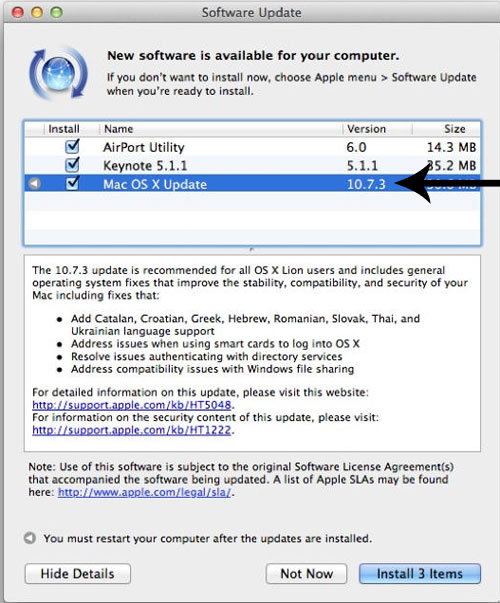 2. Before you begin, save all of your work, and then perform a full backup of your computer. For information on how to do this, refer to the "Backing up your files" section of this guide.
3. Log into the Administrator account you created in the "Setting your login password" section of this guide. You can log out by clicking the Apple logo menu at the top-left corner of the screen and selecting the "Log Out" option, then logging into the Administrator account at the login screen.
4. To download the Mac OS X Update, go to http://support.apple.com/downloads.
5. In the "Search Downloads" box, search for the version number plus the words "client combo."
In this example, we will be installing Mac OS X Update 10.7.3, so you would search for:
10.7.3 client combo
6. Press the Enter key on your keyboard to search. On the results page, click the "Download" button next to the correct result, which should be the OS X Update (Client Combo) with the correct version number.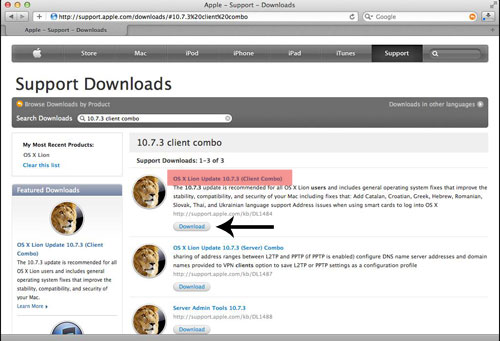 7. The update file will be large and may take some time to download. When it finishes, open it from your downloads location.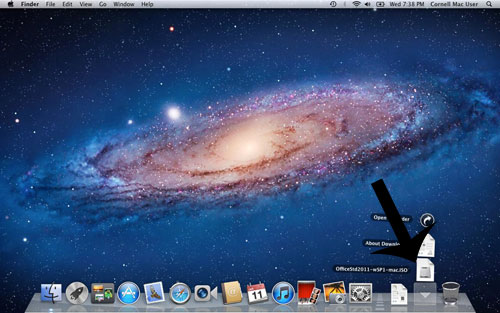 8. Double-click the icon in the window that appears.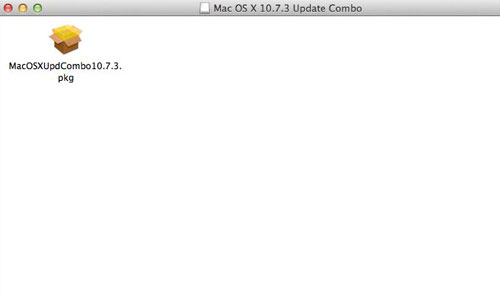 9. Proceed through the install process with the "Continue" button, and agree to the user license when prompted.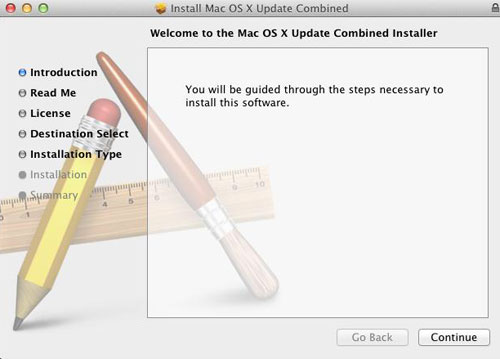 10. The installation process will take some time; do not be alarmed even if it takes over an hour.
11. When the installation is complete, click "Restart" to reboot your computer.