Microsoft SharePoint Online is a component of Office 365. It is a web based, team collaboration tool that many ILR departments are taking advantage of. To learn more about it, sign in using the link below to access training and documentation. There are no additional fees for using SharePoint.
Sign in to SharePoint
Signing in to SharePoint is a two-step process. The first part of the process simply establishes that you are a Cornell employee, and lets Microsoft know that Cornell will provide the sign in process. This step is necessary to enable collaboration partners that don't have @cornell.edu email addresses to get access to shared resources on SharePoint.
The first time you open a browser and click on a SharePoint link, for example https://cornellprod.sharepoint.com/sites/ILR, you will be presented with a Microsoft's Office 365 Sign in screen (affectionately known as the Santa Monica Freeway page):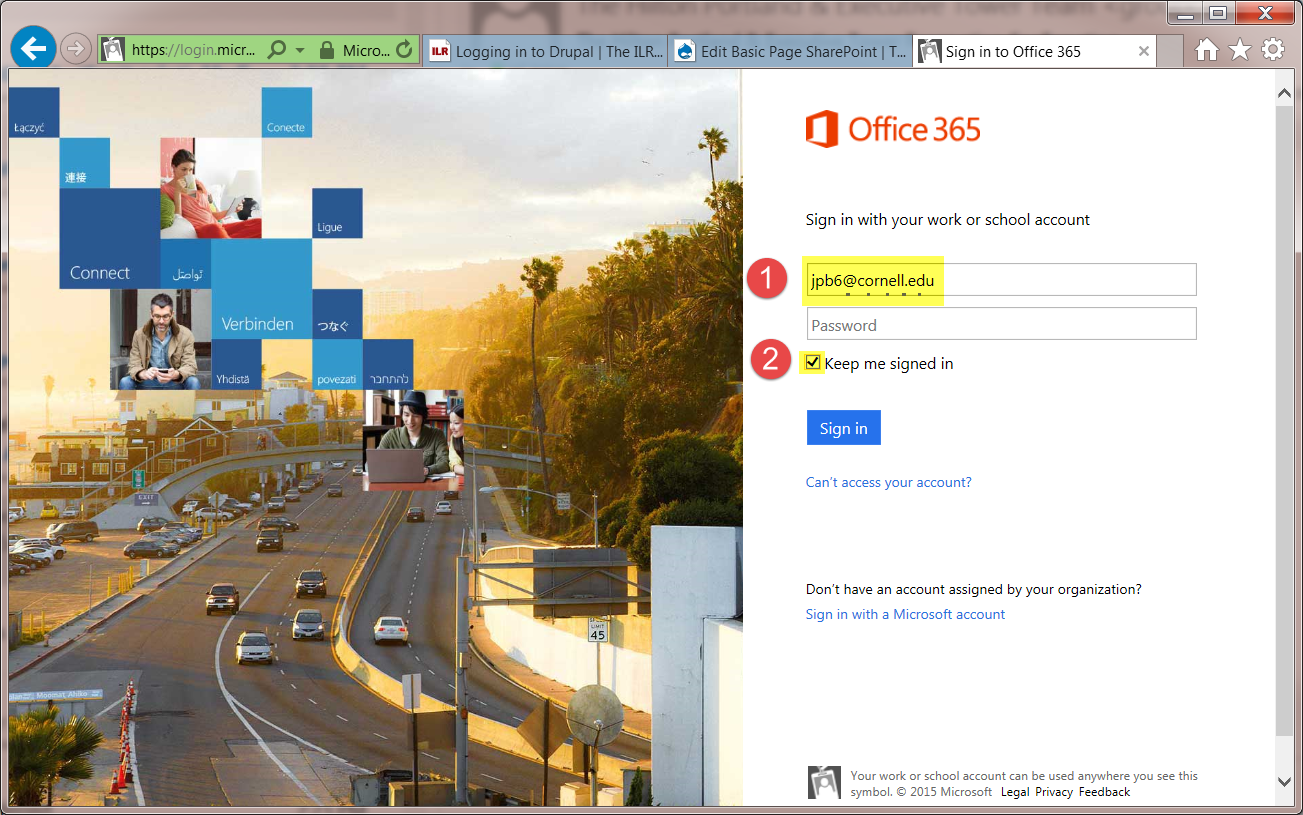 It is not necessary to type your password on this screen. Click the box next to "Keep me Signed in" to reduce the frequency of sign in requests if accessing the page from your own PC. Microsoft detects you are "@cornell.edu", and redirects your sign in process to Cornell. To complete the sign in process, you'll be presented with the familiar Cornell sign in screen: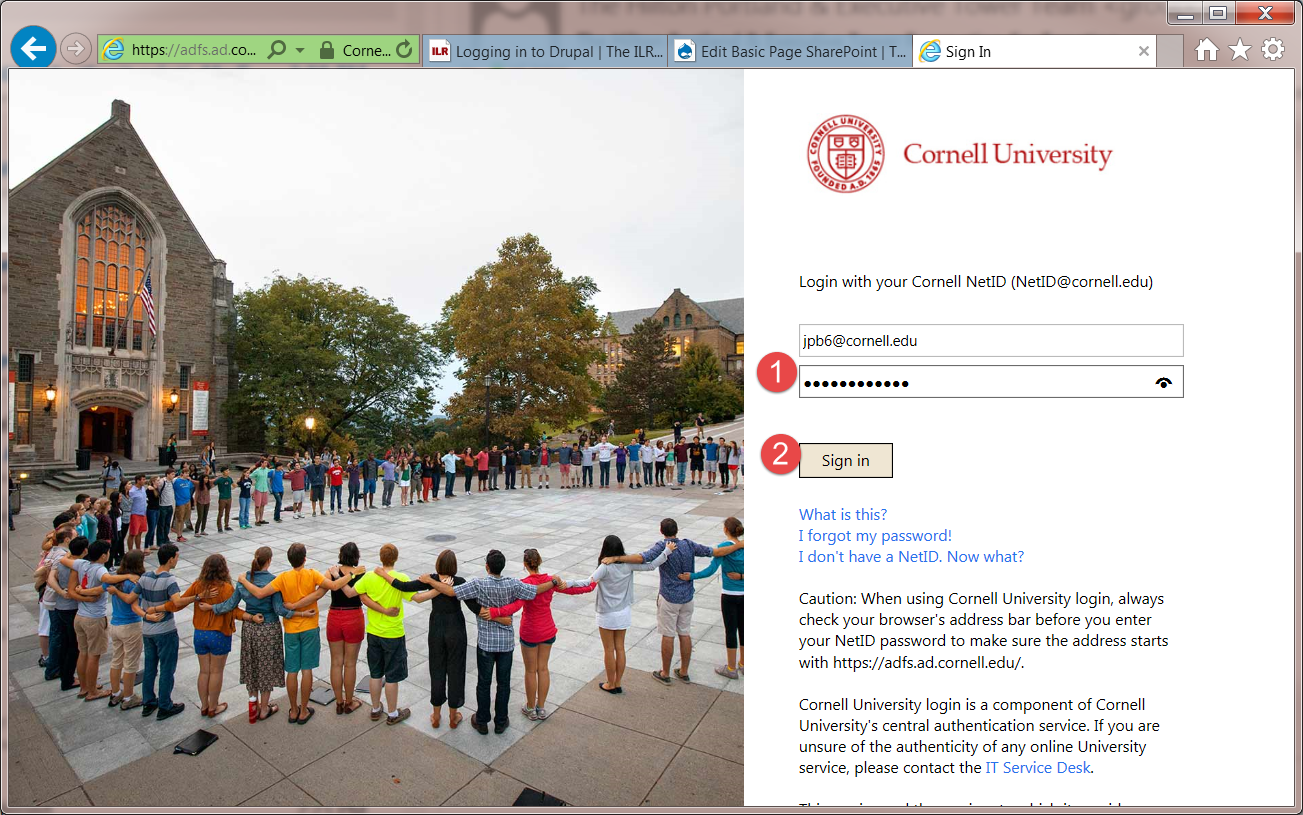 Note: The picture won't always be the same, but will be a "familiar Cornell scene". Sign in with your netid and password and press enter (or click Sign in). You will then be signed into SharePoint and Office 365.