Alcoholism is a respectable disease, from which people can and do recover.
Mr. R. Brinkley Smithers, a recovering alcoholic, marshaled his personal and family fortune into the nation's largest foundation in support of alcoholism research, education, prevention, and treatment – the Christopher D. Smithers Foundation.
In the fifties, Brink Smithers forged a close working relationship with Professor Harrison Trice at the School of Industrial and Labor Relations. Together, they conducted a number of pioneering studies on alcoholism.
In 1990, the ILR School established the R. Brinkley Smithers Institute for Alcohol-Related Workplace Studies with a generous endowment from the Smithers family. The Smithers Institute continues the long collaboration between the ILR School and the Christopher D. Smithers Foundation.
Stories of Recovery
Professor Samuel B. Bacharach

The voice of experience reaches out to explain and elaborate on the nature of the disease of alcoholism. The emphasis of the Smithers Institute is on the workplace—we believe that the workplace is a critical arena for the prevention, intervention, and treatment of alcohol-related problems. The core message of these narratives is that the workplace matters. Whether the voice of an academic researcher, the painful history of a worker in recovery, or the perspective of a policy leader the message is the same: the workplace is on the frontline of the battle against alcoholism.
A Movement Called Compassion
Professor Harrison Miller Trice
Harrison Miller Trice was Professor Emeritus in the Department of Organizational Behavior at the School of Industrial and Labor Relations, Cornell University, where he had been a member of the faculty since 1955. Professor Trice''s major contribution to his discipline has been the integration of the study of alcohol and drugs with the study of the workplace. More than any other social scientist, he was responsible for integrating occupational and organizational sociology with the study of alcohol and drugs.
In the News...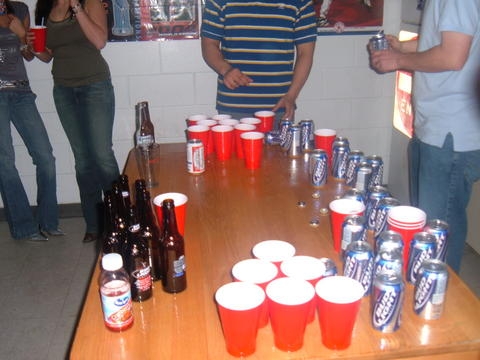 Drinking and (Critical) Thinking
Nov. 13, 2013
It's well-documented that students who binge drink tend to have lower grade point averages and focus less on academics than students who don't. It might follow, then, that binge drinking is also associated with lower levels of critical thinking.